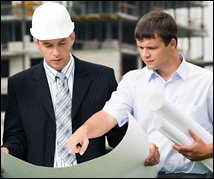 NM Development Group is strategically positioned in today's dynamic real estate market to identify and capitalize on a vast array of opportunities for our business partners and clients.
ASSET OPPORTUNITIES
NM Development Group's portfolio contains land holdings in several desirable locations. Our local knowledge places us in an excellent position to identify unique opportunities.

JOINT VENTURES
NM Development Group welcomes the opportunity to create partnerships to launch new projects, or incorporate successful models into existing projects.

ASSET STRATEGY
We are available on a select basis when you need professional representation and guidance – whether for a single property, multiple assets or REO holdings. NM Development Group will assist clients and partners in developing an appropriate acquisition, development, disposition or repositioning strategy.

ASSET DEVELOPMENT
Incorporation of the Asset Strategy, from conceptual design to project close-out, NM Development Group is your resource
for maximizing land values through effective planning, development and sales.